Register

Non-member - Free!
Member - Free!
Interested in adding Child and Family Traumatic Stress Intervention (CFTSI) to your CAC's menu of mental health services? NCA is offering an in-person CFTSI training for clinicians October 24-25, 2023 in Orlando, FL. Senior leaders and clinicians are encouraged to attend this call to learn about CFTSI, how it is delivered and the evidence-base that has shown that 73% of children are less likely to meet partial or full criteria for PTSD after CFTSI. CFTSI is delivered in 5-8 sessions soon after the forensic interview and has been shown to help CACs shorten client length of stay, reduce waiting lists, and allow CACs to serve more children.
CFTSI Informational Call: July 31, 2023, 3:30-5:00PM ET
Who: Senior Leaders and Clinicians
Cost: There is no cost for the Informational Call.
Registration for the CFTSI October Training: The link will open after the informational call. The registration fee for the CFTSI training is $450 and includes 14 consultation calls.

Michelle Miller
Director, NCA Institute for Better Mental Health Outcomes
National Children's Alliance
$i++ ?>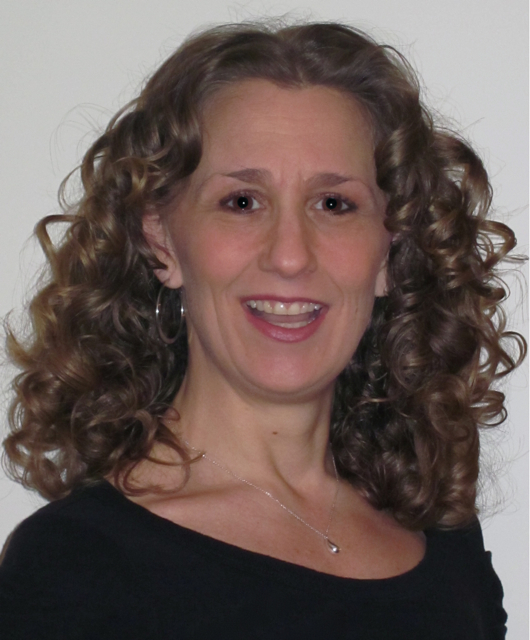 Carrie Epstein, LCSW-R
Co-Director and Assistant Professor
Yale
Carrie Epstein, LCSW-R is Co-Director of the Yale Center for Traumatic Stress and Recovery and Assistant Professor at the Yale Child Study Center at the Yale University School of Medicine. For over 30 years, Ms. Epstein has been providing treatment, supervision, and consultation on providing mental health treatment and on developing new programs for children and families impacted by trauma and traumatic grief. She is recognized both nationally and internationally as an expert in the field of child trauma, child traumatic grief and disaster response. Ms. Epstein is co-developer of the Child and Family Traumatic Stress Intervention (CFTSI), which is currently the only evidence-based early, brief trauma-focused intervention for children and families that is designed specifically to be implemented in the acute phase of trauma response that reduces and interrupts the development of PTSD and related disorders. She has responded to multiple school shootings and other mass casualty disasters across the country. She served as a key coordinator of New York City's mental health response to the attacks on 9/11 and was a principal investigator of a collaborative, multi-site study that was the largest youth trauma project associated with the September 11th terrorist attack in New York City which was established to deliver evidence-based trauma treatments for impacted children and adolescents. Ms. Epstein played a lead role in coordinating Yale's response to the Sandy Hook Elementary School tragedy in Newtown, Connecticut, providing ongoing training and consultation to mental health professionals in the greater Newtown area. In addition, Ms. Epstein provided training and ongoing consultation to mental health providers after the school shooting in Uvalde, Texas. Ms. Epstein and her colleagues also developed nationally disseminated materials that aimed to increase public awareness about both the behavioral health impact of the COVID-19 pandemic as well as ways of coping with the pandemic. Ms. Epstein is also a National Trainer of Trauma-Focused Cognitive Behavioral Therapy (TF-CBT).
Ms. Epstein has been instrumental in developing and overseeing national training initiatives and national learning collaboratives focused on the dissemination of child trauma-focused evidence-based treatment models, and provides training and clinical supervision, locally, nationally, and internationally on child trauma-focused evidence-based practices. She has co-authored numerous publications in support of her trauma-focused activities. Ms. Epstein was the one of the original and organizing Principal Investigators of the National Child Traumatic Stress Network (NCTSN) and has continued to Co-Chair the NCTSN's Child Traumatic Grief-Traumatic Separation Committee since its inception in 2001. She has served on the Steering Committee of the NCTSN, as well as act as a regular contributor to the NCTSN's Terrorism and Disaster Response Committee.


Prior to her position at the Yale Child Study Center, Ms. Epstein was Senior Director of Child Trauma Programs at Safe Horizon in New York City, the largest victim assistance, victim advocacy organization in the country, where she oversaw clinical services for children and families impacted by trauma in the organization's outpatient programs, domestic violence shelters, and Child Advocacy Centers. During her tenure at Safe Horizon, Ms. Epstein has served on the Scientific Advisory Board to the Evidence-based Treatment Dissemination Center of the New York State Office of Mental Health, as well as the HHS Region II Strategy Group on Mental Health and Trauma.
$i++ ?>
Key:

Complete

Next

Failed

Available

Locked
CFTSI Information Call Recording
07/31/2023 at 3:30 PM (EDT) | Recorded On: 08/01/2023 | Closed captions available
07/31/2023 at 3:30 PM (EDT) | Recorded On: 08/01/2023 | Closed captions available