Fall 2023 E3 Information Call
Register

Non-member - Free!
Member - Free!
Enhance Early Engagement (E3) Training for CAC Victim Advocates
NCA will be hosting an information call on August 8th at 1:30 (EST) to provide information on content, schedule, and training requirements.  For senior CAC leaders and advocates, this call is an opportunity to learn more about the training and have any of your questions answered.  Applications for the fall training will open after the information call.
Difficulty engaging families in mental health treatment is seen as an underlying reason for the disparity between child mental health need and service use.  Children's Advocacy Centers are in a unique position to best engage families at a critical time in their adverse experiences and help connect them to evidence-based mental health services.  At the same time, we know many children and families do not receive these critical services.  Data tells us that this is often due to caregivers not believing their child needs mental health services.
NCA has been training victim advocates in E3 over the last few years and is excited to announce that the training will be offered every fall and spring.  E3 aims to increase the proportion of children and their caregivers served by CACs who engage in mental health services.  To bolster the important work victim advocates already do with families, the focus of E3 is to provide training to victim advocates in trauma responses, brief mental health screening, evidence-based trauma-focused treatments, identification of treatment needs, referrals for mental health services, and evidence-based engagement skills.
Geoff Sidoli, MSW, LCSW
Coordinator of Mental Health Programs
National Children's Alliance
Geoff Sidoli, MSW, LCSW, is the current Coordinator for NCA's Institute for Better Mental Health Outcomes. He assists CACs around the country implementing, building, and sustaining mental health services. Prior to coming to NCA, Geoff was the executive director of a CAC in Asheville, NC where he supervised a clinical department that assessed and treated trauma and problematic sexual behavior (PSB) utilizing multiple evidence-based/supported models, including a PSB model that he developed. Geoff has a broad history of work with trauma and sexual violence for over 30 years including the assessment and treatment of individuals that have caused sexual harm. He speaks regionally and nationally on the topic of sexual abuse, trauma assessment and treatment. He served on several state/national boards and work groups that focus on intervention and prevention of sexual harm and trauma.
$i++ ?>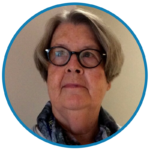 Libby Ralston, PhD
Founding Director of the Dee Norton Lowcountry Children's Center, Inc (DNLCC)
Libby Ralston, PhD was the founding director of the Dee Norton Lowcountry Children's Center, Inc (DNLCC) an accredited Children's Advocacy Center located in Charleston, SC and now serves as the Director Emeritus. Dr. Ralston is on the clinical faculty of the Department of Psychiatry and Behavioral Science at the Medical University of South Carolina. She served on the NCA Board of Directors, on the NCA mental health standard revision committee and participated in the partnership between NCA and NCTSN to develop the CAC Director's Guide to Mental Health services. Since 2007 Dr. Ralston has served as the co-director of Project BEST, a Trauma Focused Cognitive Behavior Therapy dissemination and since 2013 has served as Co-Director of the South Carolina Trauma Practice Initiative, a collaboration between the South Carolina Department of Social Services, the SC Department of Mental Health and Project BEST. Both initiative have been funded by The Duke Endowment.
$i++ ?>
Key:

Complete

Next

Failed

Available

Locked
08/08/2023 at 1:30 PM (EDT) | Recorded On: 08/22/2023 | Closed captions available
08/08/2023 at 1:30 PM (EDT) | Recorded On: 08/22/2023 | Closed captions available